Robinsons Equestrian
We stopped Robinsons falling at the first hurdle
Robinsons Equestrian is the UK's leading equestrian supplier. When we started to work with them their online business was being compromised by a redundant web platform, so we helped them put themselves in a more stable position for eCommerce growth.
After a Health Check they were able to see a roadmap of practical and strategic options for growth.
Selected a new Magento supplier and project managed delivery of a new design and build.
Developed a new segmentation methodology and contact strategy
Robinsons are maintaining their positioning as the UK's largest equestrian supplier.
Related Services
Get the immediate confidence of experts who have delivered successful eCommerce change projects over the past 20 years.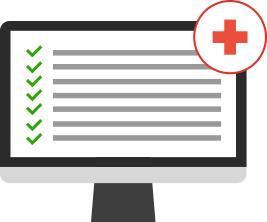 Identify the changes that will put you on a roadmap to eCommerce growth by benchmarking your eCommerce plans and performance.